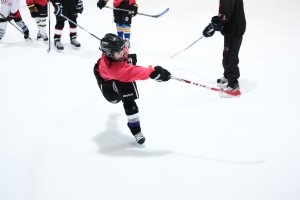 Sniping and creativity is a VITAL part of any players arsenal, that's why we are starting shooting and creativity sessions on Sunday afternoons at Westwood Arenas. Learn how to bury the biscuit and finish around the net to improve your G's and your team's W record. Each student will shoot dozens of pucks per session and gain confidence in their puck handling creativity as they move station to station with a small group of players their own age range and caliber.
Class is open to 2013-2005 players (grouped accordingly)
Instructor to student Ratio is 1:6 and sessions are set to be capped at 30 players.
Pre-pay for ALL 10 sessions at a discounted rate, or drop into one of our ten 1.5 hour sessions for $70.
Sessions run from 4:30 PM – 6:00 PM, commencing on Sunday November 25th through to March 10th (Exclusions Dec 23rd and 30th).
Register below: