Bryan Cameron – Instructor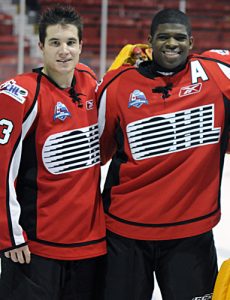 Bryan Cameron played six years as captain of the Toronto Marlboros in the GTHL before being drafted to the OHL's Belleville Bulls, and then to the NHL's LA Kings. To date, Bryan has played professionally for nine years in Canada, USA, and Europe.  He has spent his off-time training many of the junior organizations in the places he has played such as the Belleville Jr. Bulls, Barrie Jr. Colts, and Alaska Jr. Aces. He has also trained junior and  pro-players/teams in Ontario, British Columbia, Alberta, Utah, Arizona, Poland, Germany, and Scotland.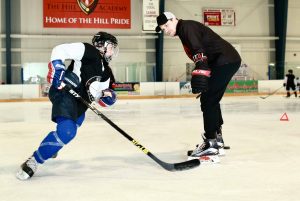 The only thing more impressive than Bryan's playing resume is his patient ability to get young players to embrace the process and fight through errors as they progress through skills. His coaching strength truly lies in his ability to extrapolate into the future and get players to buy into "the process". Bryan's nurturing style of skills development should not be taken lightly as there is a high degree of eyebrow dropping motivation to mirror his intense style of playing the game. He is a strong pillar of the Vital Hockey Skills staff and most of the young players look up to him at the private sessions and clinics.