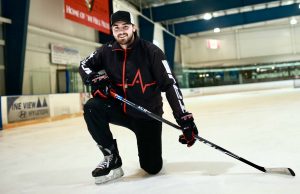 Andrew Darrigo – Instructor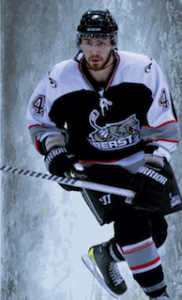 Andrew Darrigo has worked in the hockey development industry for more than 10 years and has played six seasons of professional hockey.
While playing in the East Coast Hockey League (ECHL) he was recognized as one of the ECHL's "Best of the Best" in his rookie pro season with the Brampton Beast. He also played five seasons of Junior Hockey in Canada. In 2011-12, he successfully won the Sutherland Cup Champion. At the age of 16, Andrew was named MVP at the 2008-09 Greater Ontario Junior Hockey League All-Star game.
Andrew is well known as a 2 way forward who takes his job in the defensive zone very seriously. He brings a very unique skill set to the Vital Hockey Skills staff as a defensive specialist coach. He strengths lie in teaching kids in a way that allows them to understand how their skills fit into their positional demands of the game "Skills have no meaning unless a coach can help them to understand where they fit into game situations. Kids can figure out the how, but the secret in coaching them is in embedding the why knowledge" (Andrew Darrigo).